Hot Stone Massage Medway
---
Hot Sone Massage creates a luxurious treatment with immediate, deep, intensifying and long lasting relief to melt away your aches and pains. Hot Stone therapy integrates stone work with a blend of swedish massage, Eastern Therapies, trigger point work and myofascial unwinding, using hands, forearms and knuckles.
What To Expect
---
This popular massage is a relaxing and serene treatment using warm basalt stones to massage the body from head-to-toe.
It's a wonderfully warming treatment that works on energy points located throughout the body to rebalance and harmonise. The muscles are relaxed and rejuvenated in a sensation totally unique to hot stone massage.
The gentle pressure from the stones, along with the accompanying massage, has the effect of reducing tension and literally making you feel like you're walking on air.
Hot stone massage is different from other types of massage because it uses smooth, heated stones. These are usually Basalt river rocks, simply because they don't have any jagged edges and they are at just the right weight to add the perfect amount of pressure.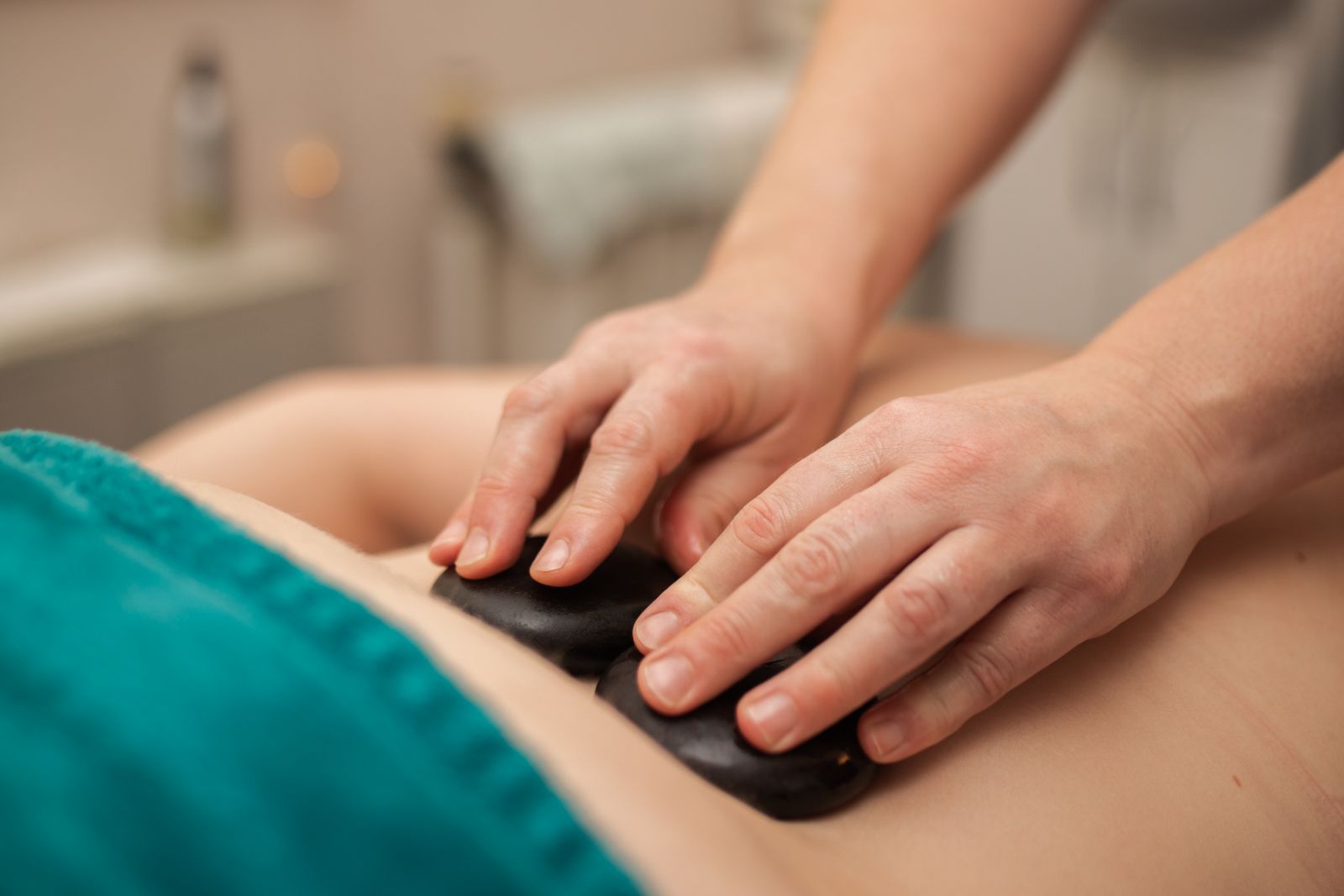 Benefits
---
Increase flexibility by stretching and relaxing the muscle encouraging it back to its normal length
Increase the removal of waste products thus reducing cramps
Improve muscle tone
Improve posture, once the muscles are relaxed and lengthened, posture will improve. Poor posture will impact on the other systems of the body.

Increase circulation blood & lymph

Lowers blood pressure
Encourages deep breathing
Boosts immunity
Reduces oedema (swelling)
Reduces pain
Improves digestion
Balance hormones