What is Medical Acupuncture?
---
Medical Acupuncture involves placing acupuncture needles into muscles and joints to affect the musculoskeletal system. Treatment with dry needles releases muscular tension and reduces knots in muscles, also known as muscular trigger points.
Our highly skilled Osteopaths use medical acupuncture in conjunction with Osteopathic treatment for a wide variety of conditions.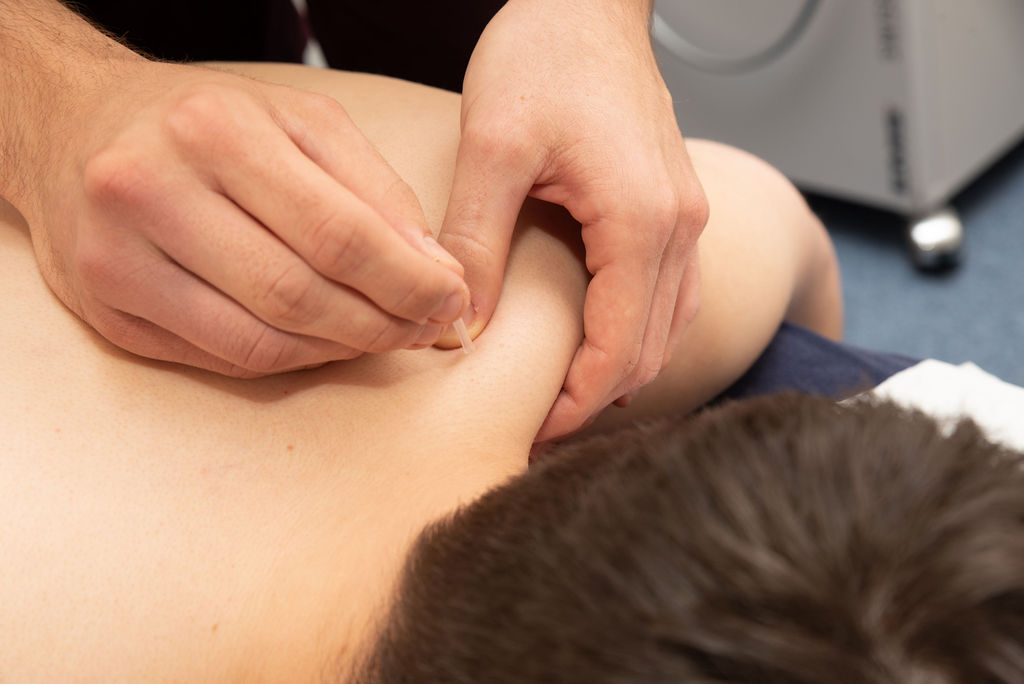 What can be treated with dry needle therapy?
---
Dry Needling works well in conjunction with osteopathic treatment for a wide variety of conditions. Mostly commonly dry needles are used to treat:
Chronic Pain
Muscular Trigger Points
Back Pain
Neck Pain
Headaches
Tennis or Golfers Elbow
Achilles Tendonitis
Plantar Fasciitis
Shoulder Impingements
Tendinopathy
Who can have treatment with Acupuncture needles?
---
Most people can have Dry Needling treatment, including pregnant patients. However, a full medical history will be taken by your practitioner before the use of any needles.
What should I expect?
---
Response to dry needling treatment is different for everyone. Some people may respond quickly after one or two sessions whereas others can take longer. Dry needling works well in conjunction with all osteopathic treatment.
For more information please contact us directly
What can Dry Needling help with?
Chronic Pain
Muscular Trigger Points
Back Pain
Neck Pain
Headaches
Tennis or Golfers Elbow
Achilles Tendonitis
Plantar Fasciitis
Shoulder Impingements
Tendinopathy